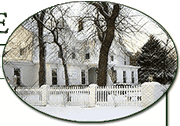 Long Island is a highly travel tourist and business destination city with hotels near every major town or road.
Hotels, Motels and Bed and Breakfasts can be found easily online.
For a 24 hour travel agent to book your Long Island hotel at a discount visit 1866vacancy.com - 24 Hour Travel Agent. Long Island Based - Worldwide!
For visiting the easternmost point of Long Island for tourism visit:
iNorthfork.com - Northfork Bed & Breakfasts | Northfork Hotels | Northfork Restaurants
All items (1)